Google Forms is probably the GAFE tool I use most. I keep finding new ways to use Forms. One way I use Forms is for formative assessment, simple surveys, exit tickets, mid class checkin's, etc. Using Forms for simple assessments has been a game changer for me. I have also moved into using Forms for more complex assessments, as well as a simple quick way of writing my lesson plans.

What I like about Forms is that it is simple to use. Although there is a new version available, you can revert back to the old version if you so choose. The ability to create varying types of questions with varying types of answers gives me the ability to blend these different types of questions into an assessment. Adding different types of media is very useful as well. You can add pictures and videos in a Form. What makes it even easier is the ability to search while creating your Form. You do not need to leave the page in which you are currently working.

A few months ago I was introduce to Video Based Questions (VBQ's) at a workshop by Ms. Grotrain,

@

MsGrotrian

(

http://grotrian.weebly.com/

). You should follow her! She has not only used Forms to create VBQ's, but also her students have created them to share with other students. This is definitely a great use of Forms, comparable to Document Based Questions (DBQ'). I see benefits across curriculum.

What is also great about Forms is that it collects your data and displays charts and graphs. It also collects responses in a spreadsheet (Sheets). This is very useful when using Forms to assess students. Add-on's made specifically for Sheets allows for instant grading of assessments. Also, data collected from Forms in Sheets can the be converted to documents in Docs. So many possibilities!

To wrap up. I find Google Forms very useful. I would suggest playing with it, research ways to use it, and make it work for you.
Powered by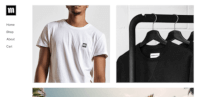 Create your own unique website with customizable templates.