Google Apps for Education (GAFE) has made an enormous impact on me as a teacher, and I feel my students as well. GAFE has simplified my process and workflow. It has allowed me to be more productive while planning and it carries over to my teaching. My students have also become more organized and efficient.

A few years back I began experimenting with some of Google's Apps for use with my students (Docs, Drive, and Gmail). My experiment was a great failure for various reasons. Connectivity was an issue in my school. Availability of devices (computers) was inconsistent in my school and for students at home. Some students had personal Gmail accounts and some did not. For students to have a Gmail account they need to at least 13 years of age. Some were 13 and some were not. I did not feel comfortable having my students create Gmail accounts without their parent's permission nor did I feel comfortable communicating with students through their personal accounts.

As a graduate student, my institution's email account was hosted through Google. This made things simple, because communication was easy and the host of apps that came along with it allowed for easy collaboration with my classmates and professors. I began to explore the possibilities of having students email hosted by Google. My exploration lead to the discovery that Google was in fact an avenue and possibly the solution to my "problems". This was brought to the attention of my principal. During that time my district hired a new director of technology who had experience using Google previously. This was great, because he was successful in having the district move towards creating a domain hosted by Google. Additionally, the district made a substantial investment towards improving the infrastructure and providing students with devices in the schools. These major steps also came with access to GAFE. However, I did not know how to use these tools as a teacher, nonetheless using it with my students.

​

Fortunately, I was asked by my school principal to attend ISTE in June, 2014. This conference opened up my eyes as to how I could use GAFE to improve my workflow as well as how to use it with my students. Teachers and Google experts were sharing how they use GAFE. People like Monica Martinez (

@mimg1225

) and Lisa Thumann (

@lthumann

) really showed the usefulness of GAFE and how to use GAFE. It is here where I also came across Alice Keeler's (

@

alicekeeler

) website,

www.alicekeeler.com

, on everything education technology. Since I was already interested in incorporating Google's tools as a teacher and within my classroom I pretty much went to every Google workshop, presentation, or mini session I could. It more or less was an eye opening experience for me, and I told myself when I returned to school GAFE was going to be the primary tool I use to plan, disseminate information/material, and assess my students.

My return to school gave the opportunity to use these new tools I learned so much about. I must say it took a lot of experimenting, trial and error, and failure to finally feel comfortable. I was most impressed with my students. Simply because they were able to figure it out with little guidance. At times they were even showing me how to do things. As my students became successful word spread around the school and people wanted to know about the work we were doing, especially my principal. The feature most wanted to know about was Google Classroom. Throughout the year I had teachers stop in and ask for help on using Google Classroom and GAFE. It got to the point where I was hosting small sessions for groups of teachers. Many of the teachers were impressed and saw the possibilities of using GAFE. More importantly teachers began to spread the word about these tools made available to us by the district.

Although many teachers were interested and sought information or guidance, many did not feel comfortable using GAFE. I feel the fear of taking risks and changing the way teachers have done things have contributed to many not using these tools. That being said, I do see increased usage among teachers, simply because it simplifies their process and workflow. As time progressed I was able to teach professional development classes on GAFE during the summer. These PD classes were a great success. Additionally, I presented a mini workshop for my school's staff prior to the beginning of the school year. This mini workshop was great; because I began to see other teachers share their experiences using GAFE while supporting each other. Eventually, the mini workshop developed into a Professional Learning Community (PLN) at our school dedicated to GAFE and EdTech. Our PLN meeting topics are dictated by teachers and their needs.

As you can see GAFE had made a lasting impact on my process and workflow. It is beginning to make a change in the process and workflow of my colleagues. Most importantly, we are beginning to see how our improvements are impacting our students.
Powered by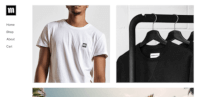 Create your own unique website with customizable templates.