This is second of two posts about teachers' insight to education technology.Do you feel any of the following has impeded your ability to infuse technology in your teaching/curriculum?

Lack of training

13

37.1%

Lack of devices

20

57.1%

Consistent availability of devices

16

45.7%

A reliable infrastructure (i.e. wifi connection, strength of connection, etc)

19

54.3%

Technology skills of students

5

14.3%

Support within school/district

9

25.7%

Other (Access to quality apps, scheduling conflicts, availability of trained tech adult and answers...permissible for teachers & students to use, time to collaborate in small groups to share idea and hone skills, lack of time to play with "things")


6

17.1%

What has impeded the ability to infuse technology?

Teachers felt the lack of devices (57%) impedes their ability to infuse technology and 45% felt the consistent availability of devices also impedes their ability. I feel these two reasons can be grouped together. As teachers, we are always wanting more appropriate resources. With the growth of educational technology it is important we have the necessary devices for implementation. Not only do teachers need devices, but students need devices as well. Using devices consistently allows for the development of skills, proper implementation, and growth of confidence using technology. Do teachers and students have to share devices? There are many school and districts where this is the case. Many times it becomes frustrating. Although we plan ahead and plan for "hiccups" our lessons do not always go as planned. Having devices/technology consistently available benefits implementation greatly. This gives teachers and students the ability to develop skill sets, learn how to incorporate technology into their curriculum, and develop appropriate routines consistent with technology. I truly believe all schools and districts should be 1:1, so teachers and students can have constant access to technology.

A reliable infrastructure has also impeded teachers' ability to infuse technology. 45% felt this was the case. It is important when using devices that the infrastructure is reliable. Frustration occurs when the network goes down, the wifi connection is nonexistent, weak or cannot support devices, or the bandwidth is not large enough to support the traffic flow. We have all tried to stream a Youtube video and it keeps buffering. Although we can download videos, that adds extra steps to our process, and these videos are usually saved in a variety of places (i.e. hard drive, folder, desktop, flash drive, etc.). I am a huge proponent of simplifying my process and minimizing the number of steps it takes to do something.

My previous post acknowledged that teachers wanted training on education technology. 37% felt the lack of training has impeded their ability to infuse technology. It is important for teachers to get training on anything new. Especially, when it comes to new devices, technology tools, software, apps. programs, etc. Due to the growing implementation of educational technology training is essential, especially since many teachers may be set in their traditional ways. As much as I advocate for training, I also advocate for teachers to experiment with educational technology. My experience experimenting has given me the opportunity to see what works and what does not work for me. Essentially learning the insides and outs. I truly feel "jumping in" is the best and most effective way to learn about education technology.

Lack of support within the school/district has also impeded teachers' ability to infuse technology (25%). Who is responsible for this support and what does this support look like? Many schools/districts have a technology coordinator or even a technology team. It would be beneficial to ask those professionals as to what their role is, if any, in supporting teachers with integrating technology. I believe teachers would like a dedicated person or persons solely designated to support on the educational aspect of technology rather than the technical aspect. It is still essential to have a person or persons on the technical aspect as well to ensure devices and infrastructures are functioning and maintained properly. My previous post indicated that teachers felt they would benefit from having a designated tech coach with the role of providing educational support for integration of technology. I think this would definitely contribute to integrating technology. However, how or can this position be available in every school/district?

Teachers also felt that students' lack of technology skills impedes their ability to integrate technology (14%). Students come to us with varying abilities when it comes to technology. Some are exposed and some are not exposed to technology outside of school. Some have had skills taught to them and some have not had skills taught to them in their previous educational experiences. I feel as teachers we always wonder exactly what skills we have to teach our students along with our content. Technology skills are not always at the forefront of our thinking when it comes to skills we have to teach. My experience has proven that students learn quickly and they are even better at teaching their peers. Should these skills be taught by the teachers using the technology or in a designated technology class? Personally, I feel any teacher using technology should be able and willing to teach those necessary skills to students.

Other (17%) felt there were varying reasons that impedes their ability to integrate technology. I will not get into specifics of the "others" right now, because of the varying reason. This "other" category is definitely an area to explore more because of differing views and experiences of teachers.

My conclusion is that there is still a long way for us to go when it comes to integrating technology. We are definitely moving in a positive directions. I find it interesting and a positive note that teachers are very aware of what they want and what they need. It is important for teachers to advocate for their needs and the needs of students. It is important for teachers to take risks and become exposed to resources and technology that may be useful.
Powered by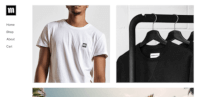 Create your own unique website with customizable templates.