I had the pleasure of attending my second EdCamp

@edcampcnj

on February 20th hosted by North Plainfield High School in North Plainfield, NJ. Admittedly, I was a last minute participant because I was not sure about giving up my Saturday. The event was well worth attending, and my experience greatly enhanced due to Twitter.

After my first EdCamp experience, @edcampnj, I told myself I needed to be a more active participant during these events. Thus, I decided I would take the risk and present/facilitate a session. Presenting to teachers I know is easier for me than presenting to teachers I do not know. I decided to facilitate a session on using Google Forms.

At my first edcamp I attended a session on using Google Forms for creating Video Based Questions (VBQ's) facilitated by

Kelly Grotrian

,

@MsGrotrian

. Subsequently, we began to follow each other on Twitter. However, she was unable to attend edcampcnj, but was an active participant because of Twitter.

My session on Forms was attended by Rachel Murat,

@MrsMurat

, and Ross LeBrun,

@MrLeBrun

. During my session I presented how I use Forms for formative assessment, test/quizzes, collecting student information, and even my lesson plans. During that session both of them tweeted about my use of Forms to write my lesson plans. Even offering suggestions on video tutorials I could make that may be useful to others. This developed into an amazing experience.

Because Ms. Grotrian was unable to attend the event, she followed the hashtag #edcampcnj via Twitter. She saw that I used Forms to write my lesson plans. We began to communicate about this, I shared my template with her and we were then off to the races. We went back and forth sharing suggestions. She not only shared her template with me but others in her department, and it was all done through Twitter. We commented back and forth about the work we were doing and we were able to come up with different ideas on how to improve my original template while making user specific. I would highly recommend reading her post,

My Favorite #GAFE – OR – How I use Google Forms

, for her suggestions on how she developed her lesson plan template using Forms.

This collaborative experience was a first of the kind for me. It was truly beneficial for my professional growth. I was amazed how Ms. Grotrian and I were able to communicate and work seamlessly through Twitter. It was totally organic in nature. Not only did I have this experience, but my Professional Learning Network grew larger. I now have even more teachers I can connect with, share resources with, and gather resources from.

I look forward to these unplanned experiences happening again.

I am again amazed by power of Twitter.
Powered by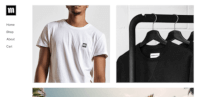 Create your own unique website with customizable templates.